Facts
FACT: Since 1980, approximately 20,000 to 30,000 shelters have been built.
FACT: According to the Texas Tech University: a properly built, tested, and installed safe room is proven effective in 99.99% of all tornadoes – including F5 tornadoes.
FACT: Approximately 10,000 lives are saved each year due to shelters and emergency plans. Thirty six percent (36%) of Americans do not have emergency plans in the event of dangerous weather.
FACT: On average, 80 deaths each year are directly attributed to the approximate 1,000 tornadoes reported.
FACT: Averages of 10 tropical cyclones reach storm strength. Of these cyclones, 6 become hurricanes and 2 actually strike the U.S. coast.
FACT: Nationwide, hurricanes cause 60 injuries and an average of 17 deaths per year.
FACT: Texas Tech University has been investigating tornadoes and tornado damage for over 30 years. They have never once seen a slab with the proper footings and minimal cement requirement (such as a home slab) lifted or moved. If air cannot get under the slab, it cannot lift the slab.
FACT: A common misconception is that a heavy vehicle can be lifted by a tornado and thrown onto an above-ground shelter and destroy it. The fact is very few vehicles are rolled at speeds less than 30 mph. According to the NOAA, (which rates tornadoes per the F scale rating), the Oklahoma City Tornadoes of 1999 were rated F5 was because the NOAA found two compact cars that had been thrown over a quarter of a mile. This tornado was rated an F5 but it did not throw 50 ton trucks and trains.
B&H Storm Shelters
5540 Crossville Hwy
Sparta, Tennessee
(931) 510-5846
Professionally Installed
Our crew professionally installs each safe room. Learn more about Installation. Call us at (931) 510-5846 for a custom quote today.
Testing
The All Weather Saferoom® has recently undergone testing at Texas Tech Wind Research Center according to the NEW testing standards. View the Report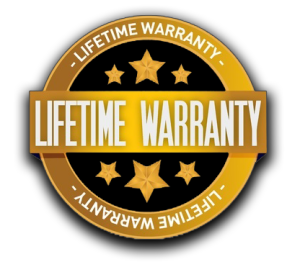 At B&H Storm Shelters in TN, we back up all of our Tornado Storm Shelters – All Weather Storm Shelters® with a Lifetime Warranty. Lifetime Warranty Info.